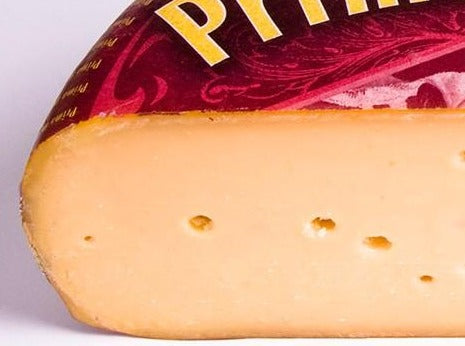 About this item
SOLD BY WEIGHT.
The story of Prima Donna is as follows: A cheese lover from Holland traveled to Italy. During his quest to find the best cheeses, he discovered wonderful, delicious local delicacies. When he returned back to the Netherlands, using the knowledge he acquired, he created a Dutch cheese with Italian characteristics. Inspired by hard Parmesan and soft, sweet Gruyere cheese, the Dutch cheese master created Prima Donna. It is softer than Parmesan yet harder than Gruyere with a lovely soft, nutty taste with caramel notes.
The popular Maturo variety is extra ripened and features a pleasantly piquant flavor and solid consistency. The fine, yet visible salt and protein crystals mark its  aged qualities. When finely grated, Prima Donna maturo works outstandingly well in Mediterranean dishes. Prima Donna maturo is lactose free by nature.
Serve Prima Donna with red wines such as a Cabernet Sauvignon, Pinot Noir, Syrah or Zinfandel.
OUR LOCATIONS
5004 Prytania St. (504) 899-4737
RETAIL CHEESE, TAKE-OUT, INDOOR & OUTDOOR SEATING
NOW OPEN! (504) 304-1485
RETAIL CHEESE, TAKE-OUT, INDOOR & OUTDOOR SEATING