Point Reyes Original Blue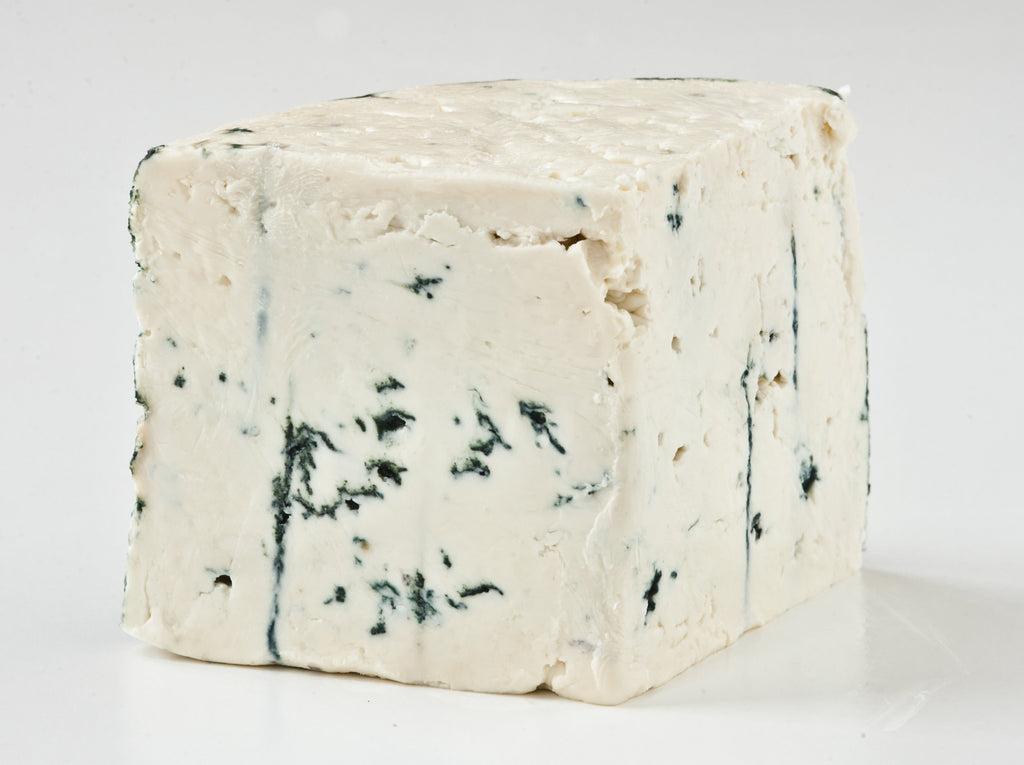 About this item
The flavors of Pt. Reyes Original blue are reliably balanced, featuring butter, hay, butterscotch, and a haunting saltiness. Its both firm and creamy and is an excellent starter blue for cheese novices.

The cows responsible for Point Reyes Original Blue™ are a closed herd of Holstein cows that graze on the pastures that tower over Tomales Bay. A "closed herd" means that the cows only mate from within their herd, thereby upholding the superior qualities of their breed, or as we like to call it: "keepin' it real."
 If, for some reason, humans were required to live off the land once again, a wise person would choose Tomales Bay as his or her place of domicile. Granted, the cold wind and rain would be kind of a bummer if wearing a loincloth, but in exchange you'd get some of the best oysters the Pacific Ocean churns out AND the lush pastures that feed the cows responsible for Point Reyes Original Blue™. 
For it is indeed the cold coastal fog and salty Pacific breezes that give Point Reyes Original Blue™ its unique flavoring, or so the makers claim. 
OUR LOCATIONS
5004 Prytania St. (504) 899-4737
RETAIL CHEESE, TAKE-OUT, INDOOR & OUTDOOR SEATING
NOW OPEN! (504) 304-1485
RETAIL CHEESE, TAKE-OUT, INDOOR & OUTDOOR SEATING