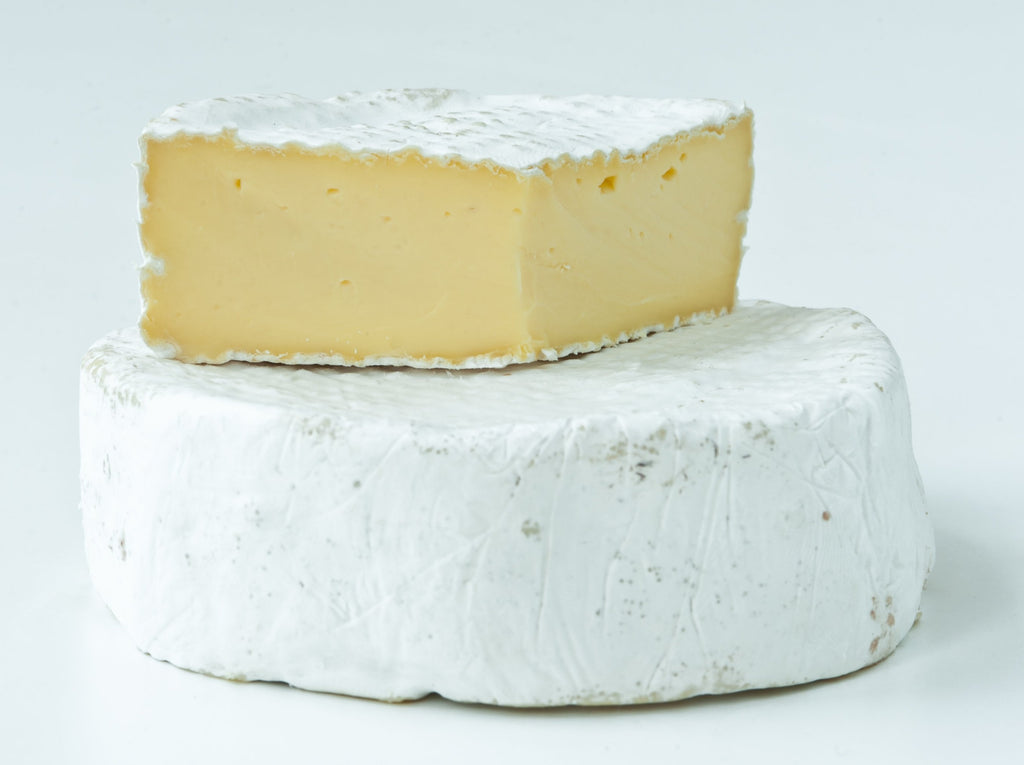 About this item
Sweet Grass Dairy's take on Camembert is a soft-ripened double-cream cheese with a silky texture and a sweet, buttery flavor. Each small wheel of Green Hill has a thin bloomy (and entirely edible) rind, and is ripened for two weeks before leaving the dairy.
The Wehner family of Thomasville, Georgia spent twenty years of their lives following the familiar path of conventional dairy farmers. In other words: lots of work with little reward. After decades of such toil, they attended a conference on rotational grazing. They were immediately drawn to the "let cows be cows" system that maximizes the quality of farm pastures as well as the health of the animals.
The next steps were downsizing their herd, purchasing irrigation equipment, and taking their cows out of concrete barns and placing them on lush Georgia pasture. Then the Wehners set out to tackle their next goal: cheese. After a year of experimenting, the family founded Sweet Grass Dairy in 2000. The rest is history.
OUR LOCATIONS
5004 Prytania St. (504) 899-4737
RETAIL CHEESE, TAKE-OUT, INDOOR & OUTDOOR SEATING
NOW OPEN! (504) 304-1485
RETAIL CHEESE, TAKE-OUT, INDOOR & OUTDOOR SEATING