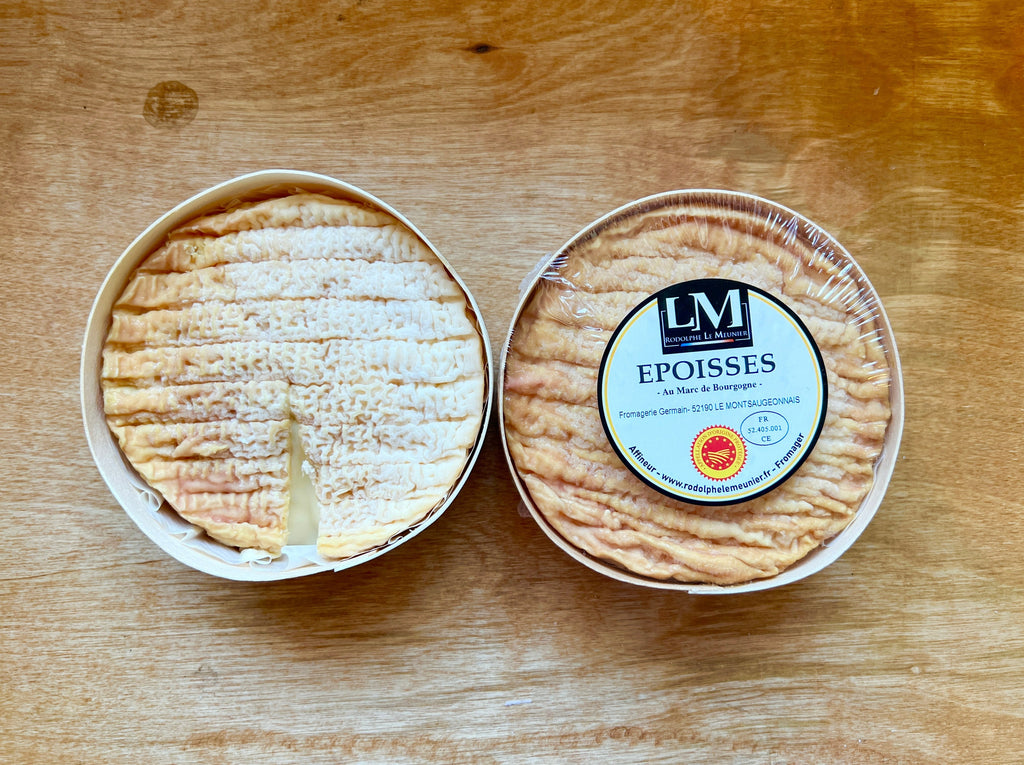 About this item
 ***This is a very stinky cheese. If you are ordering it to be shipped, it will smell very strongly upon arrival. This is not an indication that it is spoiled.***
This famously pungent cheese from France's Bourgogne region was first made by Cistercian monks. It is a soft, creamy cheese that is best eaten scooped onto some crusty French bread.Though it has a strong aroma, the flavors of the cheese are well-balanced and very savory. Epoisses is made with whole milk, slowly curdled and then salted. During maturation over four weeks it is washed with brine and Marc de Bourgogne, a local eau de vie spirit. Its red-orange color is a natural result of the ripening process. 
Epoisses A.O.P. goes extremely well with a dry white wine when it is still young, a Côte de Beaune for example. When it's more mature, it goes better with a young red, such as a Savigny-les-Beaune.

Fun Fact: This is the cheese that sparked the all-consuming passion about cheese in Richard Sutton, which ultimately led to the creation of the St. James Cheese Company.

SOLD BY THE PIECE.
OUR LOCATIONS
5004 Prytania St. (504) 899-4737
RETAIL CHEESE, TAKE-OUT, INDOOR & OUTDOOR SEATING
NOW OPEN! (504) 304-1485
RETAIL CHEESE, TAKE-OUT, INDOOR & OUTDOOR SEATING