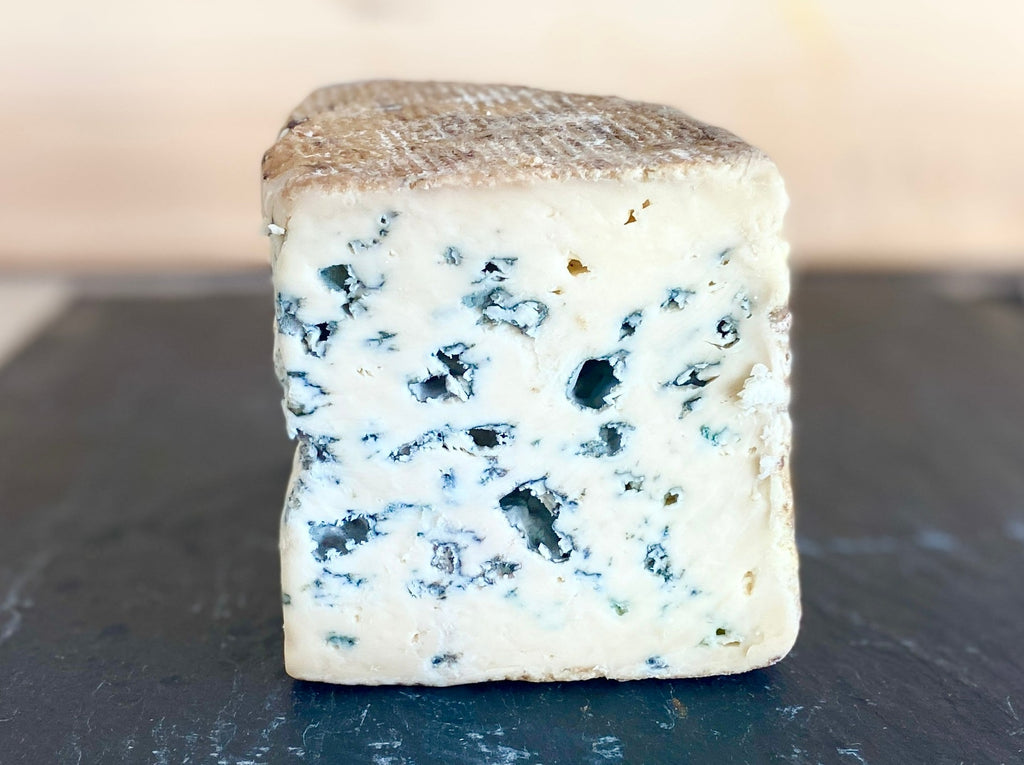 About this item
Bleu 1924 is a unique, mixed milk blue cheese made in the tradition of Roquefort, but outside of the PDO that was established in 1925. The paste is exceptionally rich thanks to a blend of the best sheep and cow's milk the cheese maker can get his hands on. Careful aging develops the dense, buttery texture and intense blue veining of this special cheese, which connects us to a recipe enjoyed by past generations.
The Auvergne region of France is home to an ancient volcanic chain that has eroded over time into rolling hills and plateaus. This unique geological history has created a special micro-climate, with lush pastures and fertile volcanic soil that impart a distinctive taste of place to Terre des Volcans cheeses.

The milk used to produce this exceptional family of cheeses is collected from cows who graze on pastures with a rich variety of plants and grasses. Cheese making begins that same day, with gentle pasteurization and a custom blend of cultures selected to develop the robust flavor profile and balanced aromas found in many raw milk blue cheeses.

Once the wheels are formed, they are transferred to the caves for careful aging in the heart of Auvergne. The wheels are turned by hand many times during maturation and this care and attention helps develop the unique characteristics of each wheel to their full potential.
OUR LOCATIONS
5004 Prytania St. (504) 899-4737
RETAIL CHEESE, TAKE-OUT, INDOOR & OUTDOOR SEATING
NOW OPEN! (504) 304-1485
RETAIL CHEESE, TAKE-OUT, INDOOR & OUTDOOR SEATING