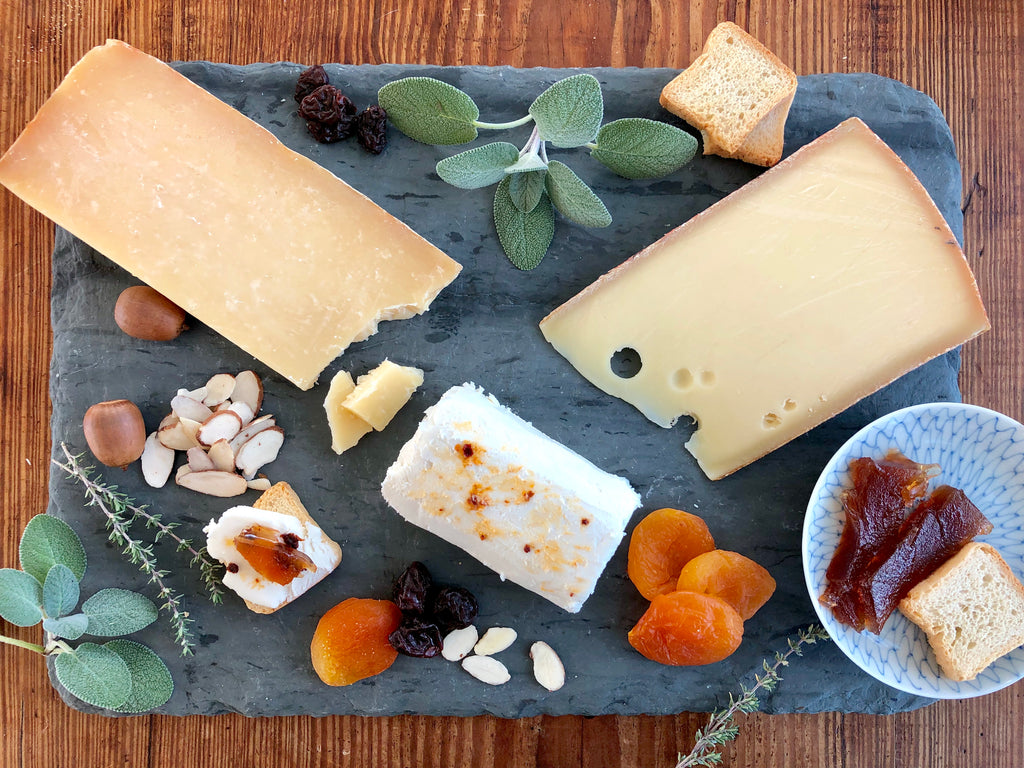 About this item
A little something tasty to bring to your host or hostess, or to send as a gesture of friendship. This selection contains three cheeses and a chutney that appeal to food lovers of all tastes. Cut cheeses are approximately 1/2 lb. each.
Includes:
Cabot Clothbound Cheddar (Vermont)
Gruyere 1655 (Switzerland)
Vermont Creamery Chevre Log (Vermont)
Mitica Fig Jam
34 Degrees Crackers

*Occasionally we need to substitute an item to ensure you get the best product or due to supply shortages. We always endeavor to provide a comparable substitute in both flavor, quality and price.
*Contents should be refrigerated if not eaten immediately.*
Prices subject to change.
OUR LOCATIONS
5004 Prytania St. (504) 899-4737
RETAIL CHEESE, TAKE-OUT, INDOOR & OUTDOOR SEATING
NOW OPEN! (504) 304-1485
RETAIL CHEESE, TAKE-OUT, INDOOR & OUTDOOR SEATING