Espinaler Scallops in Galician Sauce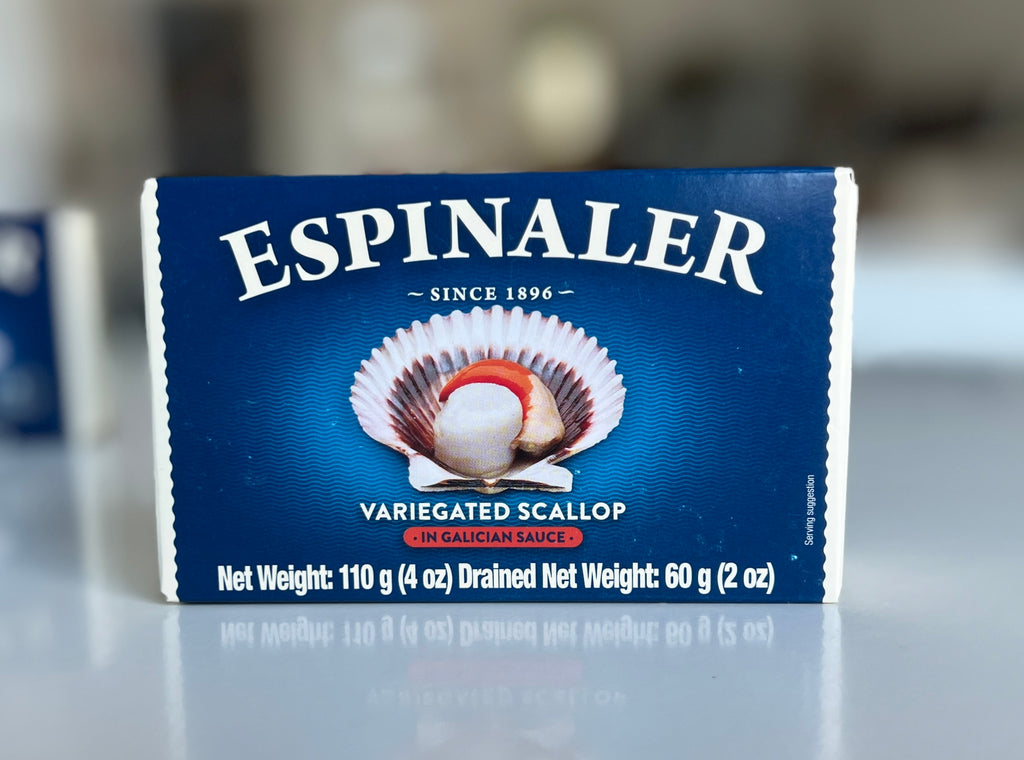 About this item
A true taste of Spain, these variegated scallops come bathed in a Galician sauce of sweet onion, tomato, and spices, with a dash of red wine.

Inspired by traditional Galician street food, where fresh seafood is quickly tossed in a simple, flavorful sauce, cracking this tin at home (especially if you've gently heated it up) will transport you and your guests to the cobblestone towns from where these beauties hail.

Like most conservas presented in sauce, you can't go wrong marrying this with a generous hunk of crusty bread. That said, we also recommend tossing the contents with orecchiette and finishing it all with a healthy dusting of ricotta salata.
Espinaler is a century-old company specialized in the manufacture, selection, packaging and distribution of gourmet canned fish and seafood. Espinaler's grandfather, Joan Riera, traveled to Galicia in the 1950s, Spain's northwestern green region with an Atlantic coastline, in search of the best canned seafood. Since then, most espinalers are selected among the best areas of the Galician Rias.
OUR LOCATIONS
5004 Prytania St. (504) 899-4737
RETAIL CHEESE, TAKE-OUT, INDOOR & OUTDOOR SEATING
NOW OPEN! (504) 304-1485
RETAIL CHEESE, TAKE-OUT, INDOOR & OUTDOOR SEATING