British Fruit Jams for Cheese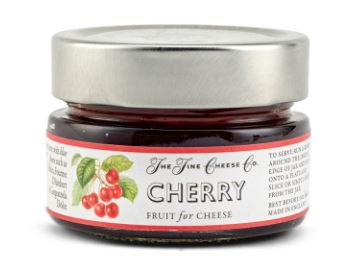 About this item
Six fantastic fruit purées for cheese. It's like caviar...
A little goes a long way! From our lovely friends at The Fine Cheese Co. in Bath, England. 

DAMSON 
Damson is a variety of plum.
It is delicious with Brie, Camembert and other powerful, soft cheeses.
CHERRY 
A natural partner for blue cheeses such as Stilton, Gorgonzola and Fourme d'Ambert.
QUINCE 
Fantastic with Manchego and delicious with Cheddar, Comte and Gouda.
The ideal partner for hard, strong cheeses.
GOOSEBERRY 
A sweet yet tart companion for crumbly cheeses such as Cheshire, Lancashire and Wensleydale.
FIG 
A sweet accompaniment for mild, delicate cheeses.
Perfect with goats' milk and young sheeps' milk cheeses.
OUR LOCATIONS
5004 Prytania St. (504) 899-4737
RETAIL CHEESE, TAKE-OUT, INDOOR & OUTDOOR SEATING
NOW OPEN! (504) 304-1485
RETAIL CHEESE, TAKE-OUT, INDOOR & OUTDOOR SEATING