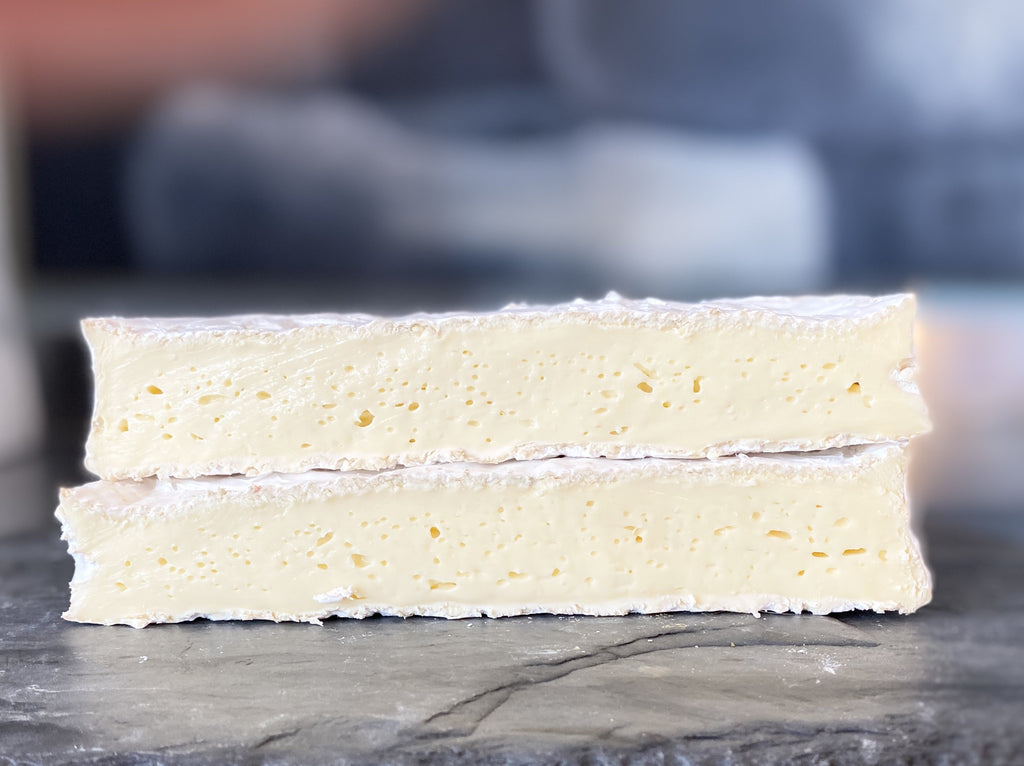 About this item
Brie du Pommier is produced with the same cultures and techniques as the smaller Camembert wheels, but the larger form ripens differently. Emphasizing grassy, lactic notes, this full-flavored Brie develops complex aromas and a smooth texture as it matures.

Firmly rooted in the Normandy cheesemaking tradition, Brie du Pommier represents this distinctive terroir, and offers the most authentic-tasting example of this classic French cheese available in the US. The milk for Le Pommier cheeses is sourced within the PDO area from herds including the traditional Normande breed, which is renowned for its quality. It is gently pasteurized and a complex blend of cultures is added before cheesemaking begins. A lactic set and traditional methods are used to produce cheeses that will develop and ripen with proper aging.
* Each wheel is 8 inches in diameter, approx. 2.2 lbs.

OUR LOCATIONS
5004 Prytania St. (504) 899-4737
RETAIL CHEESE, TAKE-OUT, INDOOR & OUTDOOR SEATING
NOW OPEN! (504) 304-1485
RETAIL CHEESE, TAKE-OUT, INDOOR & OUTDOOR SEATING